by Viv Forbes
Six years ago, the British BBC reported dolefully that climate models predicted the disappearance of Arctic Sea ice by 2013. This was supported by Al Gore, Australia's ABC and all the usual alarmists.
Image sourced from [here]
Unfortunately for them, Arctic ice now stretches in a continuous sheet from Canada to Russia and twenty yachts that planned to publicise this year's ice-free Arctic are now stuck in the ice.
Arctic ice comes and goes, continually confounding costly computer models.
Gillard's carbon tax, Rudd's emissions trading scheme, Abbott's direct climate action and the Greens' energy targets will have no effect on it.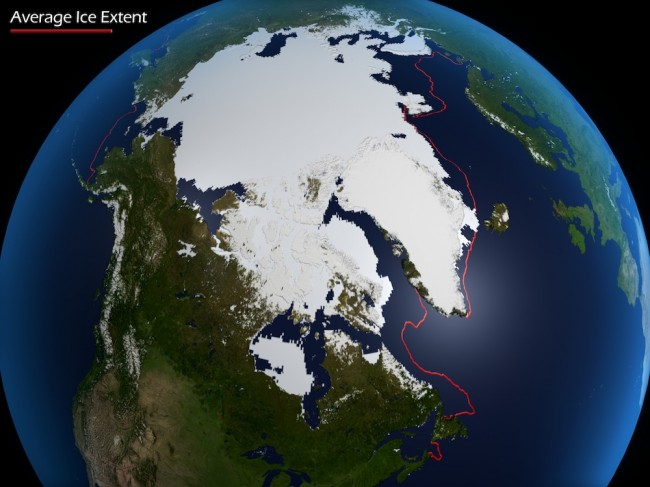 For those who would like to read more:
And the Northern Hemisphere snow cover. No alarming losses here:
**********
Jennifer Marohasy also has a post about the artic sea ice area
Perhaps it isn't the area but the thickness. From Bishop Hill
If you really want a lot of reading Anthony Watts keeps a detail record complete with data and all those graphs that everyone seems to like.
Sea Ice Page
.